MEMBERSHIP
Membership:
Join IEEEFORUM Today
ieeeforum is the global association of productivity and efficiency professionals specializing in industrial engineering, electrical engineering and other related professions. ieeeforum is where these varied fields come together to advance the engineering profession through networking, training, and knowledge sharing.
Professional Membership: $154 or 2000INR
Gain access to a wealth of resources and an extensive network that will contribute to your professional success throughout your career. As a professional member, you receive deep discounts to Conferences, events and training, as well as member-only access to industry-leading and award-winning publications and presentations.

Student Membership: $37* or 1500INR
Be prepared for your post university or college career. Take advantage of resources that will help you advance your career or find a job with IEEEFORUM student membership, available for enrolled full-time students as defined by your university or college.

Corporate Partnership $500 or 15000INR
Gain a competitive advantage when you and others from your company/institution partner with IEEEFORUM for discounted membership.

Membership Benefits
Grow Your Professional Network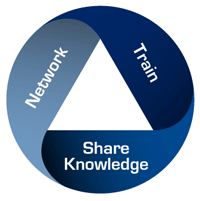 Share ideas and learn from experts in industrial and systems engineering, manufacturing, ergonomics, healthcare management, logistics, and other related fields at IEEEFORUM's conferences and events. IEEEFORUM members receive deep discounts on registration at all events, including the IEEEFORUM Annual Conference & Expo.
Participate in Societies and Divisions
Do you specialize in process industries, lean, logistics and supply chain, or health systems? IEEEFORUM knows there are a broad range of fields included under the industrial engineering umbrella –connect with like-minded professionals within your field and gain access to specialized technical content in one of IEEEFORUM's many societies and divisions.
Advance with the Career Center
If you are an individual ready to find your next great career opportunity or an employer in search of qualified candidates, turn to IEEEFORUM's Career Center. Job seekers can search job offerings, post their resume, and create job alerts and employers can save time and money by reaching many qualified candidates.
Stay on the Cutting Edge
Learn about the industrial and systems engineering field's latest advancements and solutions in IEEEFORUM's award-winning, member-only magazine. IEEEFORUM's flagship research journal and one of the most highly rated journals in the engineering field, for the latest theoretical and application-based research.
"
Reach out through the Member Directory
IEEEFORUM's member directory is an easy way to find colleagues and subject matter experts, but only IEEEFORUM members have access to it. Reconnect with professional contacts or reach out to a speaker after an interesting session. Easily search the entire directory by title, company or job function.
"IEEEFORUM has provided the network and volunteer leadership opportunities that have helped me excel in my personal and professional career." – IEEEFORUM member
Meet ieeeforum members Near to You
Meet members face-to-face on a regular basis with one of IEEEFORUM's many professional and student chapters and regions. Programs often include speakers and facility tours, and lead to community involvement and increased awareness of the profession and how it benefits local businesses and projects.
Leadership Opportunities
IEEEFORUM is a volunteer-driven association. The Board of Trustees is elected from and by the membership, and provides leadership and guides the direction of the organization. Additional leadership is provided by committees made up of volunteer members. Develop your leadership skills and grow your network even more when you take advantage of IEEEFORUM's numerous volunteer opportunities.
How to Join?
Mail your brief profile to papers.iefo@gmail.com